The difference in Wellwood's is Flavor!    

STRAWBERRY FESTIVAL IS COMING!
NEXT SATURDAY JUNE 22, 2019 10:00- 3:00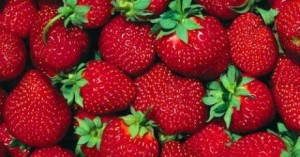 Strawberry Festival #4 is June 22, 2019
DATE AND TIME: June 22- 10am to 3pm
We have an amazing group of artists and vendors for your entertainment!
NO ADMISSION FEE!   NO PARKING FEE!
We are excited to bring to you another fun filled event from Wellwood Orchards that will entertain and delight!
It's a day of FREE live music!  Visit our petting zoo, shop our country store, eat at the food booths and visit the vendors galore. Make it a day filled with the fun of Pick Your Own (PYO) Strawberries and free wagon rides during the festival!
Bring your camera and enjoy the views.
email livefriedmanordie@gmail.com to get on stage for free!
DETAILS:
We have an amazing group of artists and vendors for your entertainment!
NO ADMISSION FEE!
Our Country Store will be open and freshly stocked with baked goods, homemade canned goods, gift items, candies and fresh picked Strawberries for your convenience!
YESSSS!!! CIDER DONUTS will be for sale (and every weekend during Strawberry Season) as well!
NO CARS ALLOWED in the field on this day.
NO DOGS ALLOWED at Wellwood Orchards all year.
This is an outdoor event. We will NOT cancel for a sprinkle or two!
REALLY BAD RAIN… RAIN DATE, RAIN DATE: June 23
A LIST OF OUR VENDORS …
45+ vendors!
*Maxham Specialties- Handmade wooden signs, flags, canvas painting, etc and small furniture
*The Jr Crows Food Tent- burgers, dogs, sausage, etc
*Aroma Catering, Vt- A Taste of Europe and the Mediterranean.
* Wellwood Orchard Kids- Strawberry Shortcake: ALL Proceeds to be donated locally to feed children.
*Sun Common Solar- The advantage of solar explained
*Diane Echlin Ceramics facebook.com/DianeEchlinCeramics/- Fun and functional stoneware
*Shaunas bags and more with an Etsy store at Shauna bags and more: Bags, aprons, etc
*Lilla Rose- http://www.lillarose.biz/EnchantYourHair hair accessories
*Re- imagined Birdhouses and more – Functional art from rustic barn board, etc.
*Victoria's Artisan Gifts, at www.VictoriasArtisanGifts.com.Chalkboard Mats, Ribbon Barrettes etc
*Erin's Tupperware: www.erinodett.my.tupperware.com Tupperware, need we say more?!
*Bob Patterson woodworking. annpatterson32@gmail.com. Cutting boards and other wood items
*Living the Dream Alpaca Farm Living the Dream Alpaca Farm and Vermont Alpaca Store
*Bags & Beams Emporium Fabric tote bags, suncatchers, pillowcases, pouches, dishcloths.
*Knapp Time Blankets Facebook.com/knapptimeblankets Fleece Blankets, Quilted Bags, etc
*The Outnumbered Grill @outnumberedgrillonwheels Pulled Pork, Nachos, Steak & Cheese, etc
*Casey's Let's Paint I teach sip and paints for adults and I do kid paint parties and MORE!
*Susie's Sweet & Spicy Salsa will have salsa and chocolate covered strawberries available.
*Thompson Goat Farm Goat milk soap, jams/jellies/relishes/pickles and a variety of mustards
*Fancy Free by Jenn. Selling handmade jewelry and related items.
*Helen's Handmade and whatknots. Hand made pens, pencils, Avon, etc.
*Runnings of Claremont, NH https://www.runnings.com pet food samples, kid activities
*Remix Coffee Bar & Social Club http://www.facebook.com/remixcoffeebar Cold brew coffee, etc.
*Heather Sprague- handmade crochet items
*PixiesStix Handcrafts handmade hair accessories, unicorn/cat headbands, bows, etc
*Debbie's Sweet Creations facebook.com/DebbiesSweetCreations/ sugar cookies, Paint cookies!
*Raycin Farms / Cindy West: pulled pork sandwiches Mac and Cheese sweet breads,etc
*Just for the Love of it! Woven and hand sewn items
*Barbi & Dave Weaver dba Calavant Creations Painting on glass, wood, metal etc. Live demonstrations!
*Jacksons Dream- Inflatable toys, lemonade and more for the kids at heart!
*BusyB Goat Farm and Apiary- Goat soaps, honey etc.
*Eric Call- Paparazzi Jewelry!, Nails and leggings
*Kelsey Allard- essential oils and 3-D flower art
*LuLaRoe by Melissa Hall
www.facebook.com/groups/lularoebymelissahall
*Julie Peltier- Rag rugs and more!
* Kendalls Facepainting!
*Jess Bryant- Tie dyed clothes and linens
*Kim- Foster Care opportunities and 'smores!
*Denise Dwyer-Athena Spa products
*Aunt Liz's Handmade quilts Galore
*George Nutting- Bath bombs, lotions and soap etc
*Jeff Leviniski- HOT SAUCES, etc
*Lolo's Paintbrush on FB- Unique hand painted slates for you or for gifts!
*Dani and Kada- Strawberry lemonade and fruit on a stick!
*Donnie S- "justaguy Shaved Ice
*Claftins Food tent- chicken fingers, fries, corndogs etc
**Duane Grover's Jewelry, stone Pendants, wind chimes, beeswax candles and more
ENTERTAINMENT :
John Sullivan Band
Alison Turner
Dan O
Plus * a couple new stars in the making!
DON'T MISS THIS FUN!
2020 Strawberry Festival PLANNING is under way. If you are a Craft or Wares vendor, Food vendor or Family Related Activity vendor please contact LINDA at: livefriedmanordie@gmail.com
VENDORS NEEDED FOR NEXT YEAR 2020
12 x 12 foot space for one day, you provide your own tables and tent (you WILL need a tent) and we will provide the crowd and a great time. Spaces are limited so please contact me asap TO BE ADDED TO THE CONTACT LIST FOR NEXT YEAR!
I will send you an application after I receive your inquiry via email.
Please email: livefriedmanordie@gmail.com
This is a Family Friendly farm and event so please do not consider vending ANY firearms, alcohol, smoking or drugs paraphernalia to the customers.
*** Spaces are first come, first serve and all space will be filled before the event day.
Please DO NOT contact the orchard. All contacts for this event should email: livefriedmanordie@gmail.com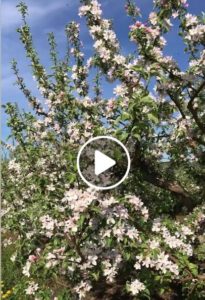 Bees and Blossoms coming soon!
Wishing each of you HEALTH AND PROSPERITY every day of the Year! We are Thankful for you, our customers, friends and family.
Wellwood Orchards is a family owned and operated farm located in Springfield, Vermont. During apple season we have wagon rides into the orchard to pick your own apples or you can purchase already picked apples and other produce in our country store.  We grow many varieties of Apples, as well as Strawberries, Blueberries, Raspberries, Peaches, Plums, Pumpkins and more! While you're here enjoy our country store with Fresh Baked items that keeps the place smelling like grandma's kitchen! Also purchase Vermont Maple Syrup, Honey, Vermont Hand Crafts and many other delightful items.
Don't forget the petting zoo!
(a little orchard humor video with the hens)
529 Wellwood Orchards Rd. Springfield, VT 05156
Wellwood Orchards, Inc. has given our NO DOG POLICY great thought and we have taken the advice of other orchards and institutions on the matter.
We agree that allowing dogs is a *risk that we can easily eliminate while still providing the safety and family atmosphere for all of our customers.
As of January 1, 2016 we will
NO LONGER ALLOW DOGS
in any field or orchard
during harvest.
Service Dogs should be properly identified.
(A public entity may ask if the animal is required because of a disability and what work or task the animal has been trained to perform).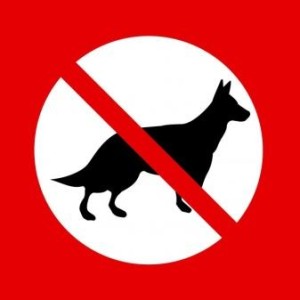 Field Contamination, UVM
CENTER FOR SUSTAINABLE AGRICULTURE
*Domestic animals can carry human pathogens. To the extent possible, keep farm pets and other domestic animals out of fields that are close to harvest. If you have U-Pick fields, keep customers' pets out of production areas (or create a designated dog area away from crops).
Thank you for your consideration- Wellwood Orchards, Inc. Management.
*see our APPLES APPLES APPLES page for varieties we are picking*
529 Wellwood Orchard Road
Springfield, VT 05156   

802-263-5200

Send your favorite stories or pictures of yourself with the VT Apple Lady!
---
529 Wellwood Orchards Rd. Springfield, VT 05156
Directions from the North:
Take Interstate 89 South to Interstate 91 South.
Follow Interstate 91 to EXIT 8, the Ascutney Windsor exit.
Turn right at the end of the Exit ramp. Follow for about 2 miles.
There will be a State sign indicating Wellwood Orchards Next Left.
Take this Left (Weathersfield Center Road) and follow for about 4 miles,
Wellwood Orchard Road is on the right, follow for about 1/2 mile, and there you are!!
Directions from the South:
Follow Interstate 91 North to exit 7.
Stay to the right when getting off the exit.
Follow this road into downtown Springfield.
When you get to a True 4 way Traffic light (not a yellow flashing light)
Go straight through and take your next right, Valley Street
Follow this road for about 4 miles. You will pass Crown Point
Golfing club, when you begin to go down hill you will take the left at the bottom of the hill
Onto Wellwood Orchard Road. Follow for about 1/2 mile, and there you are!!
As always, call from where you are, we will give you directions. 802-263-5200
psssst!
If you like this site, please send feedback to the VT Apple Lady!   😉
Save
Save
Save
Save
Save
Save
Save
Save
Save
Save
Save
Save
Save
Save
Save
Save
Save
Save
Save
Save
Save
Save
Save