The difference in Wellwood's is Flavor!    

BLOOM is HERE!
Each pretty blossom has the potential of becoming an apple. Come enjoy the view if you live nearby. No cars allowed in the orchard during this time (without on site permission) as to not disrupt our busy bee pollinators.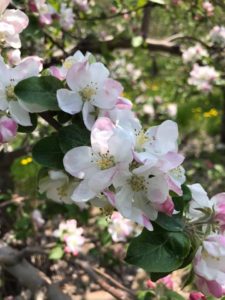 Strawberry Festival #4 is June 22, 2019
2019 Strawberry Festival PLANNING is under way. If you are a Craft or Wares vendor, Food vendor or Family Related Activity vendor please contact LINDA at: livefriedmanordie@gmail.com
DATE AND TIME: June 22- 10am to 3pm
MUSIC: We are working on the music AND a new "TALENT SHOW " mix. If you or someone you know would like their 15 minutes of fame on stage, email! We envision comedy, singers, dancers, skits, etc. All ages. We are looking for talent! Do you like performing for a 10-15 min piece of time? Do you dance, sing, play an instrument, are a poet, comedian etc! Show us your stuff at the Strawberry Festival 2019. June 22!
email livefriedmanordie@gmail.com to get on stage for free!
VENDORS NEEDED: Spaces are for rent at $50 per
12 x 12 foot space for one day, you provide your own tables and tent (you WILL need a tent) and we will provide the crowd and a great time. Spaces are limited so please contact me asap.
I will send you an application after I receive your inquiry via email.
Please email: livefriedmanordie@gmail.com
This is a Family Friendly farm and event so please do not consider vending ANY firearms, alcohol, smoking or drugs paraphernalia to the customers.
*** Spaces are first come, first serve and all space will be filled before the event day.
Please DO NOT contact the orchard. All contacts for this event should email: livefriedmanordie@gmail.com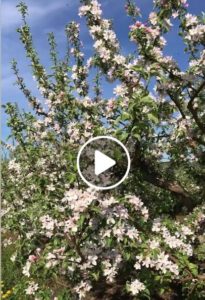 Bees and Blossoms coming soon!
Wishing each of you HEALTH AND PROSPERITY every day of the Year! We are Thankful for you, our customers, friends and family.
Wellwood Orchards is a family owned and operated farm located in Springfield, Vermont. During apple season we have wagon rides into the orchard to pick your own apples or you can purchase already picked apples and other produce in our country store.  We grow many varieties of Apples, as well as Strawberries, Blueberries, Raspberries, Peaches, Plums, Pumpkins and more! While you're here enjoy our country store with Fresh Baked items that keeps the place smelling like grandma's kitchen! Also purchase Vermont Maple Syrup, Honey, Vermont Hand Crafts and many other delightful items.
Don't forget the petting zoo!
(a little orchard humor video with the hens)
529 Wellwood Orchards Rd. Springfield, VT 05156
Wellwood Orchards, Inc. has given our NO DOG POLICY great thought and we have taken the advice of other orchards and institutions on the matter.
We agree that allowing dogs is a *risk that we can easily eliminate while still providing the safety and family atmosphere for all of our customers.
As of January 1, 2016 we will
NO LONGER ALLOW DOGS
in any field or orchard
during harvest.
Service Dogs should be properly identified.
(A public entity may ask if the animal is required because of a disability and what work or task the animal has been trained to perform).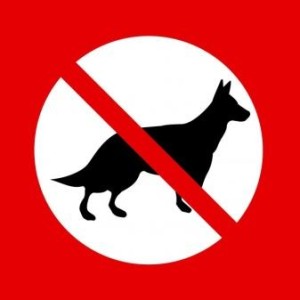 Field Contamination, UVM
CENTER FOR SUSTAINABLE AGRICULTURE
*Domestic animals can carry human pathogens. To the extent possible, keep farm pets and other domestic animals out of fields that are close to harvest. If you have U-Pick fields, keep customers' pets out of production areas (or create a designated dog area away from crops).
Thank you for your consideration- Wellwood Orchards, Inc. Management.
*see our APPLES APPLES APPLES page for varieties we are picking*
529 Wellwood Orchard Road
Springfield, VT 05156   

802-263-5200

Send your favorite stories or pictures of yourself with the VT Apple Lady!
---
529 Wellwood Orchards Rd. Springfield, VT 05156
Directions from the North:
Take Interstate 89 South to Interstate 91 South.
Follow Interstate 91 to EXIT 8, the Ascutney Windsor exit.
Turn right at the end of the Exit ramp. Follow for about 2 miles.
There will be a State sign indicating Wellwood Orchards Next Left.
Take this Left (Weathersfield Center Road) and follow for about 4 miles,
Wellwood Orchard Road is on the right, follow for about 1/2 mile, and there you are!!
Directions from the South:
Follow Interstate 91 North to exit 7.
Stay to the right when getting off the exit.
Follow this road into downtown Springfield.
When you get to a True 4 way Traffic light (not a yellow flashing light)
Go straight through and take your next right, Valley Street
Follow this road for about 4 miles. You will pass Crown Point
Golfing club, when you begin to go down hill you will take the left at the bottom of the hill
Onto Wellwood Orchard Road. Follow for about 1/2 mile, and there you are!!
As always, call from where you are, we will give you directions. 802-263-5200
psssst!
If you like this site, please send feedback to the VT Apple Lady!   😉
Save
Save
Save
Save
Save
Save
Save
Save
Save
Save
Save
Save
Save
Save
Save
Save
Save
Save
Save
Save
Save
Save
Save