529 Wellwood Orchards Rd. Springfield, VT 05156
Our country store's  HOURS HERE  seven (7) days a week, offering you fresh baked goods, Pick your own or already picked berries or fruit for when you don't have time to pick your own.
Apples mid August to October check APPLES APPLES APPLES page for varieties available.
Stay tuned for more events at Wellwood Orchards!

802-263-5200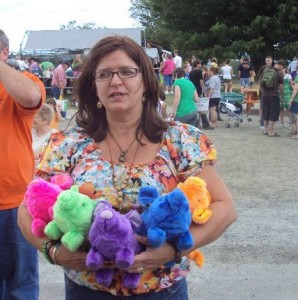 2018
MAY
Bird Swap – Tenatively May 20 (time to be announced)  10:00 AM – 2:00 PM

Vermont Bird Fanciers Club is having their annual bird swap here.  Great fun and a lot of birds and other animals. Come early. Hope to see you here!  Psssst!!!! Come EARLY!!!!!
JUNE
Strawberries     mid June – July
Strawberry Festival ~ June 23, 2018 ~ Saturday 10:00 to 3:00
JULY
Strawberries
Cherries     July – early August
Raspberries     July- August
Plums       July – October
PEACHES.. Don't miss picking your own!!
Plums       July – October
AUGUST  Peaches, Plums, Apples
Peaches / Nectarines       August – September
SEPTEMBER
Customer Appreciation Day  (click me) ~   Labor Day weekend Saturday, September 1st, 2018  Meet the VT Official Apple Lady!
Johnny Appleseed's Birthday Walk –  Saturday September 23th & Sunday Sept 24th, 2017 nature walk.
When you arrive at the orchard, walk at your own pace, your own path to celebrate Johnny Appleseed's favorite method of getting from here to there! You may choose your path to be a meditative walk done in silence or contemplating all you are grateful for or simply experiencing the moment. However you choose to walk this path, WALK with JOY and GRATITUDE!  Take this opportunity to experience the healing practice of forest bathing – Shinrin-Yoku!  To learn more about the health benefits of nature walks visit this sight from the San Francisco Bay area.    http://www.shinrin-yoku.org/ 
OCTOBER
Fairy Habitat Event 4 , Sunday 1:00 PM, Oct 1, 2017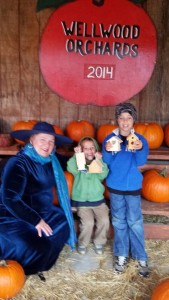 Columbus Day Weekend – 2017 Meet the VT official Apple Lady.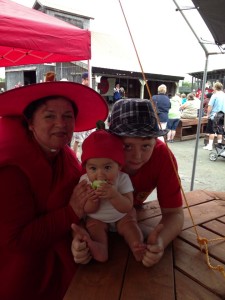 Any other questions? Stories or pictures you would like to share?
Save
Save
Save
Save
Save
Save
Save
Save
Save
Save
Save
Save
Save
Save
Save
Save
Save
Save
Save
Save
Save
Save