This year we are adding a talent show!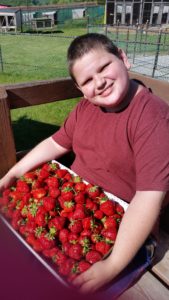 BEST PICKIN' SMILE !
see photo gallery from google here
JUNE 22, 2019  10am – 3pm
SEE YOU NEXT YEAR!!!
 Expanding and improving along the way!
contact Linda at livefriedmanordie@gmail.com for an invite and application for next years vendor space – 2019
529 Wellwood Orchards Rd. Springfield, VT 05156
We have an amazing group of artists and vendors for your entertainment!
NO ADMISSION FEE!
We are excited to bring to you another fun filled event from Wellwood Orchards that will entertain the young and old alike!
It's a day of free live music! Plus take a visit to our petting zoo, shop our country store, eat at the food booths and visit the vendors galore. Make it a day filled with the fun of Pick Your Own (PYO) Strawberries and free wagon rides during the festival! Enjoy your lunch from the many vendors in the fresh air of Vermont! Sit a spell!
Share your selfie's while you're here! We love to see folks enjoying themselves on our farm! We love group shots, pictures of your youngins'!
Our Country Store will be open and freshly stocked with baked goods, homemade canned goods, gift items, candies and fresh picked Strawberries for your conveinence! YESSSS!!! CIDER DONUTS will be for sale (and every weekend during Strawberry Season) as well!
NO CARS ALLOWED in the field on this day.
NO DOGS ALLOWED at Wellwood Orchards all year.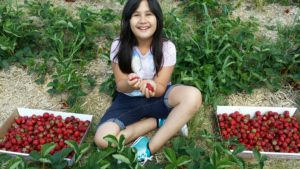 This is an outdoor event

.

RAIN DATE, RAIN DATE: June 23

A LIST OF OUR VENDORS- to be announced


*Outnumbered Food truck
*The Jr Crows Food Tent
*Girl Scout Troop 51293 Bake sale
*Heather Weston Sprague -crochet
*Wooly Bear Soaps/lotions- Cold processed soaps since 1986
*Mulberry Tree Store- Dry dip blends
*Cindy West- Raycin Farms Food tent
*Aroma Catering, Vt- A Taste of Europe and the Mediterranean.
*Danielle and Kada- Lemonade and Strawberry ice cream
*Molly Hammond Photography
* Wellwood Orchard Kids- Strawberry Shortcake: ALL Proceeds to be donated locally to feed children.
*Troop 51293- Girl Scouts Bake sale
*Gail Hynes Photography
*Connie Thompson- goat and raspberry products and more!
*Mary Kay- skin, beauty and confidence products!
*Jackson's Dream- toys for everyone and fresh lemonades
*Sun Common Solar
*Kendall Face Painting
*Stellafane Farm-Pasture and Whey fed Pork
*Susies Salsa and Chocolate Covered Strawberries
*By the Book Jewelry and Gifts by Karen Vining!
*Debbie's Sweet Creations- Custom sugar cookies
*Brenda Laclair-Stampin up. paper cards
*Lisa Moore-crochet, sewn items,quilts
*Victoria's Artisan Gifts
*World Of Discovery Daycare
*Robin Daniels- dog collars, wristlets and more sewn items
*Thompson Goat Farm
*Arbonne Botanical Skin Care
*Country Pleasantries- country decor
*Just for the Love of it- sewn items, table runners, quilts,etc
*LulaRoe!
*Hiz and Herz Crafts-sewn items,wood turned items, jewelry
*Lois Warren- hats, hairclips, jewelry
*Danielle Treiber Arts
*Aged VT Furnishings
*Rhonda Laclair- homecanned goods
*Tupperware!
*Heidi McFadden- jewelry
*Jennifer Labarge- jewelry
*Lilla Rose-Enchant Your Hair
*Stacy Knight- Home decor
*Springfield Art Gym!
*Misty Mountain Moccs
*Brighter Tomorrow Tie Dye
and more!

Music by:
The John Sullivan Band- 10a
The Welterweights- Feat. Kelly Ravin and Lowell Thompson-11:30a
Ajaye Jardine AND Mandy McMillan! (all the way from
Nashville, TN !!!!!) -1:30p

Visit us for the Food Vendors, PYO Strawberries, Craft/Wares Vendors, Our County Store, Tractor pulled wagon rides, our petting zoo and free Live Music all day! This is not just a craft fair, it's an adventure; as always at Wellwoods'!

 

 

Please see our "NO DOG POLICY" effective Jan 1st 2016

If you want to join the fun as a volunteer OR AS A VENDOR NEXT YEAR please send an email to livefriedmanordie@gmail.com